6FT HEXAYURT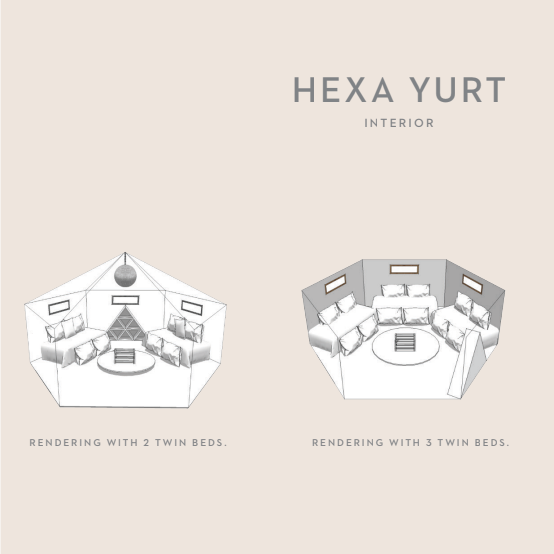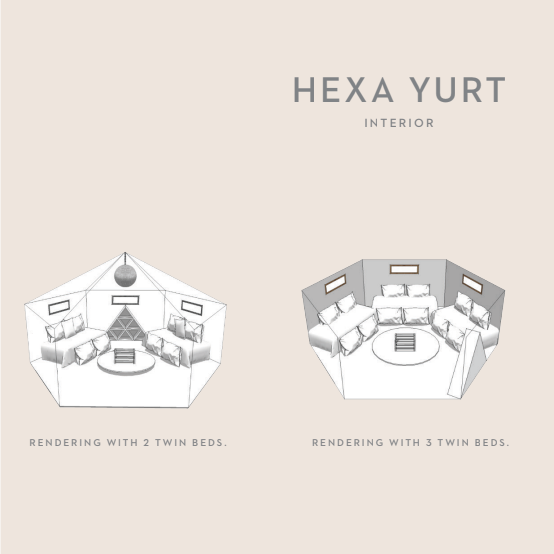 sold out
6FT HEXAYURT
166sf of Space with a 6FT wall base. Sleeps 3 Individuals or 2 Couples. Lounge for 20.
DETAILS
SLEEPS 3 INDIVIDUALS or 2 COUPLES
LOUNGE FOR 20
The 6FT Hexa Yurt is one of our nicest yurts. With the additional 1FT of height to the base, the door is seamless to enter and exit and the entire yurt fully walkable. All have a painted white interior & a sacred-geometry, portal-door (ooh la la).
The yurt is the perfect structure for a spacious set up for one couple or two individuals. If you want to maximize the space, it can also be a cozy room for 3 friends, 2 couples or an air conditioned lounge for the camp.
Our 6FT Hexa Yurt structures have 166sf or more of interior floor-plan space, painted white walls, wood framed windows, sky lights, & a
PACKAGE DETAILS
ALL INCLUDE DELIVERY, SET UP, AC & A PENDANT LIGHT